Auditions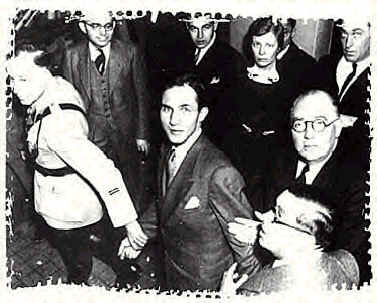 for
LINDBERGH BABY KIDNAPPED
A New Musical
Book, Music, and Lyrics by
Kenneth Allan Vega
Directed and Designed by Scott Susong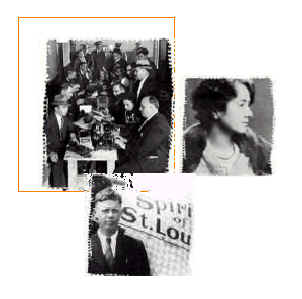 NEEDED:
6 strong actors who sing well
3 women, 3 men - all voice parts and body types
And
3 actors/puppeteers/crew who move well.
Koken of either gender.
Lindbergh Baby Kidnapped will perform at Baltimore's Theatre Project, February 16 - March 3, 2001. Co-produced by Towson University's MFA Theatre Program and Curtain Call Productions, LLC. This will be the premiere staging of this unusual piece of music theatre which examines one of the most celebrated crimes of the 20th century and the media blitz that wove it into the tapestry of American mythology. The famous crime is recounted through the eyes of six fictitious reporters covering the hoopla. The reporters also play a multitude of roles as they reenact events, each reporter putting forth a pet theory of what may actually have happened.
WHERE: Center for the Arts, Towson University, Rm. 342 Open Call
WHEN: Monday, October 9, 7-11 P.M. Open Call
Tuesday, October 10, 7-11 P.M.
Open Call
Please prepare 16 bars of musical theatre repertoire with sheet music (avoid any Andrew Lloyd Webber and "pop-rock" repertoire). An accompanist will be provided.
For an appointment call Curtain Call Productions, LLC at 410-526-2885 or email Curtain Call Prod@aol.com