Theatre Project in association with
Curtain Call Productions, LLC & Towson University's MFA in Theatre
present

Lindbergh Baby Kidnapped
A World Premiere Musical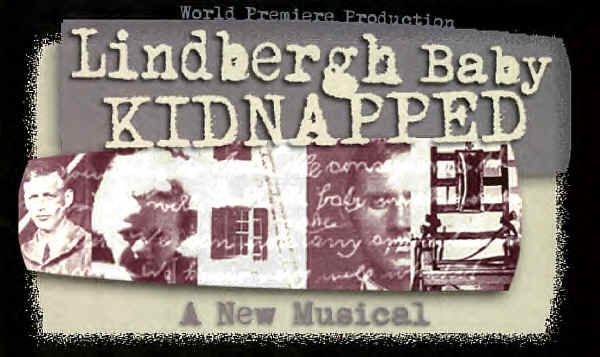 book, music and lyrics by
Kenneth Allan Vega

starring
Cristen Susong, Kelli Danaker, Greg Shirk,
Lauran Taylor, Dennis Scott, Josh Singer

with
Kristé L. Belt, M. Rohaizad Suaidi, Chelsea Jeané Zent

from an original idea by
Anne Kennedy & Kenneth Allan Vega
scenic design
Allison Campbell & Scott Susong
costume design
Scott Susong
lighting design
Jeremy Little
sound design
M. J. Perrin
puppet design
Julie Borsetti & Scott Susong
hair design
Nan Flanigan
video design
Chris Roberts
assistant director/dramaturg, C.C.P.
S. Lee Lewis
projection design
Lily Twining
production stage manager
Jayne Murphy
vocal arrangements/overture by
Nick Williams
musical direction by
Tom Burke
choreography by
Nancy Wanich-Romita

direction by
Scott Susong


THE ACTION TAKES PLACE BETWEEN 1932 AND 1936 IN THE "NEWSROOM OF THE WORLD" AND VARIOUS SCENES OF THE CRIME AND ITS AFTERMATH.

CAST
(in order of speaking)
Laura Miles
(Anne Morrow Lindbergh)
CRISTEN SUSONG
Lucille St. Croix
(Betty Gow)
KELLI DANAKER
Alexander Lambson(Aloysius Whateley, Al Capone, "Jafsie" Condon, "Death House" Reilly, Harold Hoffman & others)
GREG SHIRK
Myrna Hampton
(Elsie Whateley, Violet Sharpe, &
Anna Hauptmann)
LAURAN TAYLOR
Mike McGinness
(Lindy, Red Johnsen, Bruno Richard Hauptmann)
DENNIS SCOTT
Harry Hackett
(Walter Winchell, Daniel J. Dunn,
David P. Wilentz & others)
JOSH SINGER
Koken 1
(Chantoozie, member of the kidnap gang)
KRISTÉ L. BELT
Koken 2
(Judge, member of the kidnap gang)
M. ROHAIZAD SUAIDI
Koken 3
(Cemetery John, member of the kidnap gang)
CHELSEA JEANÉ ZENT
musical numbers
Act I
| | |
| --- | --- |
| Overture | Piano & Laura |
| Lindbergh Baby Kidnapped | Company |
| The Man and His Machine | Laura |
| It's A Circus | Company |
| Everywhere We Go | Laura |
| Science, Beauty | Mike |
| Someone Is Watching | Company |
| Betty's Lament | Lucille |
| What Kinda Bum | Harry, Mike & Alex |
| Ransom Letter | Cemetery John & kidnap gang |
| Baby's Diet | Laura |
| Jafsie Condon | Lucille, Alex & Harry |
| Money Isn't Ready | Company |
| Cemetery John | Lucille |
| Hope | Laura |
| Cemetery John: Reprise | Myrna |
| Roadhouse Tango | Chantoozie, Myrna & Company |
Act II
| | |
| --- | --- |
| Dreaming | Laura |
| New Deal | Company |
| Justice | Company |
| Innocent or Honest Man | Harry |
| My Son | Mike |
| The Human Race | Company |
| Baby's Things | Laura |
| Anna & Anne | Myrna & Laura |
| Saloon Song | Company |
| Death House Reilly | Lucille & Myrna |
| Saloon Song: Part Two | Company |
| It's A Circus: Reprise | Company |
| Only A Hero Will Do | Myrna, Lucille & Laura |
| My Son: Reprise | Mike, Harry & Laura |
| Today's News | Laura & Company |
Cast Bios
Cristen Susong (Laura Miles) was last seen in The
World Goes 'Round for the Maryland Arts Festival. (Off-Broadway) Marie-Jeanne in Tycoon at the John Houseman & Douglas Fairbanks Theaters; (Off-Off Broadway) Jaques Brel . . . Paris at Musical Theatre Works, Renee/Tracy in Vampire Lesbians of Sodom at The Duplex; (Cabaret) Halzapoppin' at Rose's Turn, That Singing Feeling at Don't Tell Mama; (Regional) Rags (Bella), The Baltimore Waltz (Anna) and Agnes of God (Agnes). BA Theatre UTEP, more than 20 productions at the Union Theatre including: Tell Me On A Sunday (Emma), Metropolis (Maria/Futura), Evita (Eva), Chess (Florence), and My Fair Lady (Eliza). (Concert) An Evening with Tim Rice w/Sir Timothy Rice. "Love to my son, Elijah and husband, Scott."

Kelli Danaker (Lucille St. Croix) was last seen in the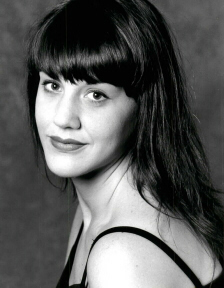 title role of the Mid-Atlantic premiere of Violet at Axis Theatre. Other credits include Heather Hart in Flow My Tears the Policeman Said at Theatre Project, Semele in the World Premiere of Mama I Can See Again at Axis Theatre, Lorena Hickock in First Lady Suite; Axis Theatre, and The Insect Play at Theatre Hopkins. By day, Kelli directs children in plays through the Baltimore Shakespeare Festival and the Baltimore Shakespeare Partnership. Love to Mom. Dedicated to Dan, Glenn, and Michael.


Greg Shirk (Alexander Lambson) recently completed a B.S. in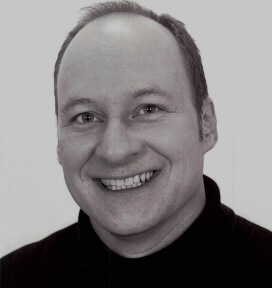 Theatre at T.U. Last seen in the T.U. Musical Theatre Showcase also directed by Mr. Susong. Greg also performed at T.U. in a stage reading of Heartfield (John Heartfield) another musical by Ken Vega. He is thrilled by the opportunity to be working on another new script. He is also excited to return to the acting stage after an eight-year stint of directing and producing plays and musical theatre. In conjunction with his wife, Alyson, he writes musicals. Most recently produced was his musical adaptation of Dickens' A Christmas Carol in Lancaster, PA.

Lauran Taylor (Myrna Hampton) is excited to be a part
of the world premiere of a new musical. This will be her final show in Maryland after performing in more than 30 productions over the past ten years. Some of those shows include Once Upon A Mattress (Winifred), Little Shop of Horrors (Audrey), Guys & Dolls (Adelaide) and The Maryland Arts Festival's The Wizard of Oz (Glinda the Good Witch). She has worked with Mr. Susong once before on The Pajama Game (Poopsie) at T.U. "Scott, thank you so much for giving me the opportunity to learn from you again. Special thanks to this amazing cast and crew, my friends and especially my mother for being so supportive of me and my dream. I love you all."

Dennis Scott (Mike McGinness) recently appeared at Axis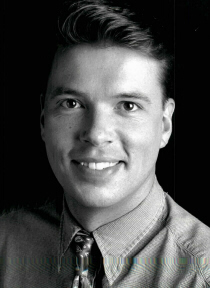 Theatre in The Food Chain and the Mid-Atlantic premiere of Violet. Other credits include more than 20 productions with the Mad Horse Theatre Company in Portland, Maine, including A Funny Thing Happened on the Way to the Forum, King Lear, Greater Tuna, The Swan, and One Flew Over The Cuckoo's Nest. Favorite past roles include Jeffrey in Jeffrey and Tom in the United States premiere of Keeping Tom Nice. Dennis will be appearing on the game show JEOPARDY on March 19th, 2001. Unfortunately, not all of the categories were theatre-related.


Josh Singer (Harry Hackett) is a 2000 graduate of the T.U. Theatre Depart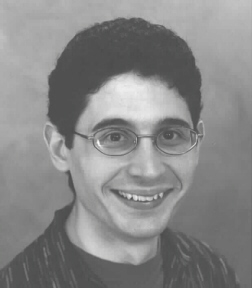 ment where he worked with Mr. Susong on The Pajama Game (Hines). Josh has also appeared at Theatre Project in three installments of Queer Cafe. Other favorite roles include Toulon in Red Noses (T.U. Theatre), Minion in Say You Love Satan (Source Theatre, DC) and Mr. Smee in Peter Pan (Phoenix Festival Theatre). "Much love and thanks to Scott, Alisa and Jon."
Kriste L. Belt (Koken One) is thrilled to be able to work on this project with such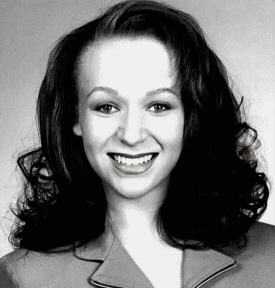 a gifted cast and creative team. Other credits include The Wizard of Oz and Rags for the Maryland Arts Festival and Children of Eden and West Side Story for Toby's. Kriste is currently an undergraduate at the University of Maryland Baltimore County. She thanks God for His many blessings and her family for their support. "This performacne is dedicated to her cousin Ryan, make each moment count. Enjoy!"


M. Rohaiz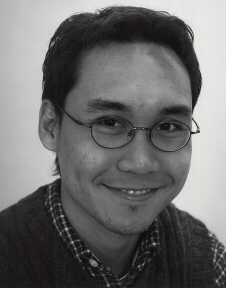 ad Suaidi (Koken Two) has been an actor and dancer for twelve years, and has performed in Baltimore, New York, Honolulu, and Singapore (Home). He is trained in classical Chinese and Indonesian dance, ballet, modern dance and Butoh. Currently, Rohaizad is finishing his M.F.A in Theatre at Towson University, writing on shamanistic healing rituals from Southeast Asia. He has also taught workshops in intercultural performance, and will be teaching in Malaysia starting Fall 2001.


Chelsea Jeane Zent (Koken Three) is a native Californian and a Senior Theater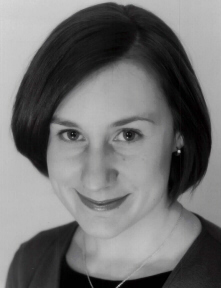 as well as English major at T.U. Her former credits in California include Brigadoon (Jean), Clue! (Yvette), and A Christmas Carol (Past). Chelsea also taught music theatre and assistant directed children's workshops at The Melodrama Musical Theater and the Dr. Juliet Thomer Magnet School, where she directed, designed, and choreographed Cinderella and Robin Hood. Chelsea was last seen at Theater Project as Lena/Lina in Heartfield, also by Kenneth Alan Vega, where she met the love of her life, Hal. She is thrilled to have participated in this production and hopes you enjoy the show.
Creative Team Bios
Kenneth Allan Vega (Book, Music & Lyrics) has most recently written the book for 1001 NIGHTS, collaborating with composer/lyricist John Mercurio and producer Andrew Kato on this new musical about a theatre troupe touring the ante-bellum South and helping to smuggle runaway slaves. A staged reading was presented at the York Theatre in New York in October 1999 and a week-long workshop was part of the Next Stage Festival at the Goerge Street Playhouse in New Jersey in May 2000. Mr. Vega's music theatre piece, Heartfield, was given a staged reading under the direction of Gabriel Barre in December 1997 at the Manhattan Theatre Club, a public reading in February 1999 at T.U. and a full production at the Baltimore Theatre Project in April - May 2000 both under the direction of Kate Chisolm. Mr. Vega has won two San Francisco Theatre Critics Circle Awards, one for Outstanding Musical Score for Cafe Depresso and the second for Outstanding Book of a Musical for Berlin 1932, and a San Francisco Cabaret Gold Award for Outstanding Cabaret Theatre Production for Berlin 1932. Other musicals by Mr. Vega produced in San Francisco include Marco Polo, Ground Zero, There Was a Young Lady, In The House Of Livia, and two dance musicals commissioned by Jaques d'Amboise's National Dance Institute. Lindbergh Baby Kidnapped, was a finalist for the Richard Rodgers Award in 1997, and is receiving its world premiere production in Baltimore under the direction of Scott Susong.
Scott Susong (Producer, Director, Costume Design, CO-Scenic & CO-Puppetry Design) is the Artistic Director of Curtain Call Productions, LLC. After relocating to Baltimore in the fall of 1998 from New York City Mr. Susong made his local directing debut with his new version of the classic American musical, The Pajama Game, on the T.U. Mainstage. He has acted, directed and designed for the theatre throughout the United States, Mexico, Canada, and Southeast Asia. Among Mr. Susong's directing and design credits are The World Goes 'Round, a revue of John Kander & Fred Ebb songs for the Maryland Arts Festival, a film noir version of Jean Anouilh's Antigone, Kander & Ebb's masterpiece Cabaret, and Spalding Gray's Rivkala's Ring. Mr. Susong's performance background embraces acting professionally in more than 50 plays & musicals including most recently, Rolf in the 1996-97 international tour of The Sound of Music, starring Marie Osmond. He holds a B.A. in Theatre from the University of Texas at El Paso (acting emphasis), and is currently finishing an M.F.A. in Theatre at T.U. (directing and design emphasis). Mr. Susong was a member of the staff for the January 2000 ITI/TCG International Conference for Theatre Makers & Trainers: International Origins for New Theatre Practice: keynote, Anne Bogart and a participant in the September 2000 West Coast Musical Theatre Conference: keynote, Julie Taymor. He is a 2000 recipient of the Towson Graduate Student Association Award and is currently teaching Musical Theatre in the undergraduate program at T.U., as well as serving as Director of Theatre at the Roland Park Country School.

Nancy Wanich-Romita (Choreographer) is the Artistic Director of The Moving Company and has twice received an Individual Artists Award for Excellence in Choreography for The Maryland State Arts Council, and grants from the Mayor's Committee of Art and Culture from 1994-2000. Ms. Romita's work has been performed in New York City at Dance Theater Workshop, Theater of the Riverside Church, and the 92nd Street YMWHA. Her dance/theater work has also been performed at the Dance Place in Washington, D.C., Connecticut College, and State University of New York at Purchase, Theater Project and throughout the Northeast. This past year Ms. Romita collaborated with the BMA on a dance response to the Joyce Scott exhibit Kickin' it with the Masters. In addition in June 2000, Ms Romita conceived and directed the PATHWAYS Project in which a 60-foot stone labyrinth, contemplative garden, was installed at Johns Hopkins Bayview Medical Center to facilitate health, spirituality and healing through the arts. Ms. Romita has taught at the American Dance Festival in Durham, NC, Connecticut College, State University of New York at Purchase, and is currently on the faculty of Towson University and University of Maryland at Baltimore County. She is a Certified Teacher of the Alexander Technique and holds a M.F.A in Theater from T.U.

Tom Burke (Musical Director) is a speech pathologist at Greater Baltimore Medical Center. His interest is in singers with voice disorders. Mr. Burke has served as rehearsal accompanist/orchestral pianist for T.U., Dundalk Community Theatre, Vagabond Theatre, Towson Dinner Theatre, Cockpit-in-Court and Loyola College's Evergreen Players. Vocal Performance credits include Da Camera Singers, Peter in City of Angels, and Rapunzel's Prince in Into the Woods. He is honored to be a part of this world premiere and to work with such a talented cast and creative team.

Nick Williams (Assistant Musical Director/Vocal Arranger) is very happy to have had the experience doing vocal and additional piano arrangements for Lindbergh Baby Kidnapped. Nick has been arranging music since high school, and projects have included creating piano reductions, arranging for SATB chorus, some minor orchestrating, creating medleys, and most useful to his friends: transcribing from recordings. Nick has also musical directed Joseph...Dreamcoat and An Evening with Sondheim and Webber, and he has performed as a rehearsal accompanist as well as a pit band member for numerous musicals. It has been great getting to work with the LBK creative team and this talented cast. "Thank you for being able to adapt to new music so quickly."

Jayne Murphy (Production Stage Manager) is please to be working in familiar territory. She has worked with Mr. Susong in last season's The Pajama Game (Babe) and is currently a student in his Musical Theatre Performance class at Towson University. In addition, Jayne has also acted and served as Assistant Stage Manager for another Ken Vega musical, Heartfield. Enjoy the show!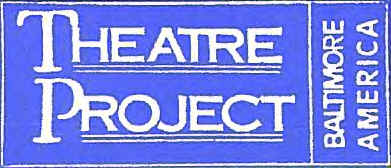 © Deceptions 1997, 2000 Kenneth Allan Vega