I know, I know, you have all seen Fiddler on the Roof, but have you seen it with a 20 ft. puppet playing Fruma Sarah or with sky high scrims painted to resemble several Chagall paintings, or 29 of the finest professional, student and community actors in the Baltimore area.  I love my cast and the show really is poignant and tender.  So if you have the time give it a whirl and comes see . . .

The NEW Cockpit in Court
presents
Fiddler on the Roof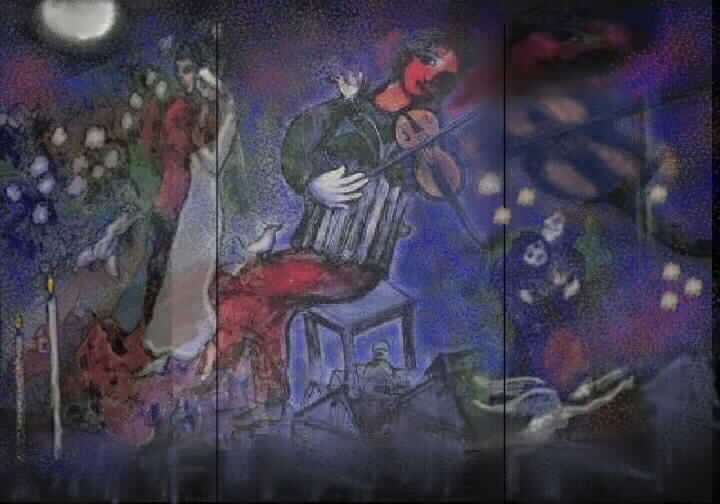 Based on Sholem Aleichem's stories by special permission of Arnold Perl
All Performances at the CCBC Essex Mainstage
June 14, 15, 16, 21, 22, 23 at 8:00 PM
June 17, 24 at 2:00 PM
Cockpit in Court Theatre Box Office 410-780-6538
Book by
Joseph Stein
Music by
Jerry Bock
Lyrics by
Sheldon Harnick

starring
John Amato Joan Merritt

with
Clair Carberry Josh Singer Vivian Fenstermaker
Matthew K. Bowerman Melissa Weinberg Jürgen Hooper Rodney Bonds Shelia Meyers
Sarah & Leah Donnenbergh


and
Katherine Sears William Spinnato Anthony Spinnato
Cheryl Vourvoulas Peggy Dorsey Larry Ellinghaus
Dan Solomon Jeremy Blaustein Tony Hall Carly J. Amato Allan Cohen B.J. Moran Pam Tomczak
Joel Gerlach Leonard Gilbert Nick Staigerwald
Klair Stonesifer III

Scenic & Lighting Design
Terri Raulie
Costume Design
James J. Fasching
Puppet Design
Julie Borsetti
Technical Director
Andre Cartier
Properties
Ellen Madigan


Scenic Artist
Liza Davies, Julie Borsetti & Scott Susong

Assistant Stage Managers Production Stage Manager
Cassi Rinehart & Sam Yon S. Lee Lewis

Co-choreography by
Jayne Murphy & Scott Susong

Musical Direction by
Doug Brandt Byerly

Direction by
Scott Susong

Cast
| | |
| --- | --- |
| Tevye, a dairyman | John Amato |
| Golde, Tevye's wife | Joan Merritt |
Their Daugthers
| | |
| --- | --- |
| Tzeitel | Claire Carberry |
| Hodel | Vivian Fenstermaker |
| Chava | Melissa Weinberg |
| Shpritze | Sarah Donnenberg |
| Bielke | Leah Donnenberg |
| Grandma Tzeitel, Golde's grandmother | Katherine Sears |
| Yente, a matchmaker | Sheila Meyers |
| Shoime, a young boy | William Spinnato |
| Duvidel, his brother | Anthony Spinnato |
| Motel Kamzoil, a tailor | Josh Singer |
| Shandel, his mother | Cheryl Vourvoulas |
| Duvidel, his brother | Matthew J. Bowerman |
| Motel Kamzoil, a tailor | Rodney Bonds |
| Shandel, his mother | Peggy Dorsey |
| Perchick, a student | Matthew J. Bowerman |
| Lazar Wolf, a butcher | Rodney Bonds |
| Fruma-Sarah, Lazar Wolf's first wife | Peggy Dorsey |
| Mordcha, an innkeeper | Larry Ellinghaus |
| Rabbi | Dan Solomon |
| Mendel, his son (bottle dancer) | Jeremy Blaustein |
| Avram, a bookseller | Tony Hall |
| Bella, his daughter | Carly J. Amato |
| Nahum, a beggar | Allan Cohen |
| Yussel, a hatter (bottle dancer) | B. J. Moran |
| Mirila, his mother and a gossip | Pam Tomczak |
| Hershel, the fish seller (bottle dancer) | Joel Gerlach |
| Constable, Russian Gentile Official | Leonard Gilbert |
| Fyedka, a young Russian Gentile soldier | Jürgen Hooper |
| Sasha, his friend also a Russian Gentile Soldier | Nick Staigerwald |
| Nikolai, another young Russian Gentile Soldier | Klair Stonesifer |
The Place: Anatevka, a shtetl in Tsarist Russia.
The Time: 1904, in the midst of the Russo-Japanese War, on the eve
of the Russian Socialists split.

Cast Bios
John Amato (Tevye) is known to Cockpit audiences for his roles as Pilate in Jesus Christ Superstar, Peron in Evita and the Narrator in Into the Woods. He has appeared many times at the Maryland Arts Festival including their critically acclaimed production of Chess and most recently in Joseph Stein's continuation of the Fiddler story Rags (Avram). He is very active with Dundalk Community Theatre, where he has directed Rumors, A Christmas Carol, The King and I, Chapter Two and Sleuth. John is a partner in the Baltimore law firm of Goodman, Meagher and Enoch and is thrilled to be working on stage with his daughter, Carly.

Joan Merritt (Golde) is no stranger to the musical scene in and around the Baltimore area. Just weeks ago she starred in the Arden Singers production of Gilbert & Sullivan's The Sorcerer. This season she is also portraying Domina in the Cockpit production of A Funny Thing Happened on the way to the Forum. Joan has appeared with the Baltimore Opera Company, the Delaware Choral Arts Society, the Oklahoma Symphony Orchestra, the Washington Savayards and most recently made her national television debut in the learning channel's Understanding Murder. She is currently a soloist at Brown Memorial Woodbrook Presbyterian Church and a voice student of Frederick Petrich.

Claire Carberry (Tzeitel) is making her Cockpit debut. She has studied at the Tisch School of the Arts at NYU. Her favorite Baltimore roles include Yum Yum in The Mikado and Rosamund in The Robber Bridegroom. She and Matthew J. Bowerman CO-own Apassionato Productions, a vocal performance ensemble.

Josh Singer (Motel) is very excited to return to Cockpit after an absence of many years. Past Cockpit roles include the professor in South Pacific and Vernon's alter ego in They're Playing Our Song. Since then Josh has appeared as Hines in The Pajama Game (Towson University), Minion in Say You Love Satan (Source Theatre, DC) and Harry Hackett in the world premiere of Lindbergh Baby Kidnapped (Baltimore Theatre Project).

Vivian Fenstermaker (Hodel) is pleased to be returning to Cockpit this summer after playing Little Red in last summer's Into the Woods. She has just finished her freshman year at Colombia University where she is majoring in neuroscience. A graduate of Roland Park Country School, Vivian has been active in local theatre for years including several seasons with the Maryland Arts Festival. Favorite roles include Sandy in Grease, Polly in Crazy for You and Lily in The Secret Garden.

Matthew J. Bowerman (Perchick) is making his Cockpit debut - Thanks Scott! (National Tours): Man of La Mancha (Father Perez), Romeo and Juliet (Romeo) and The Outsiders (Two-Bit Matthew). Locally he has performed in Godspell (Stephen), The Robber Bridegroom (Jamie Lockhart) and the world premiere of Freedom Summer (Andrew Goodman) at Vagabonds. Matthew is a theatre teacher at Patapsco High School and CO-owns Apassionato Productions. Love to my Honor and Claire.

Melissa Weinberg (Chava) is excited to be making her Cockpit debut after just completing the role of Hope Harcourt in Anything Goes (Gordon Center for the Arts). She is a 2001 graduate of the Carver Center for the Arts & Technology where her credits include Laurey in Oklahoma! and Pitti Sing in The Mikado. Melissa is pleased to be attending Shenandoah Conservatory in the fall to study musical theatre.

Jürgen Hopper (Fyedka) is a rising sophomore Theatre Arts major at Towson University. He is thrilled to be working with such an amazing cast and crew. Most recently he appeared in Scott's Susong's production of Stage Door (Keith Burgess) and the TU manistage productions of Indians and The Trial of Dedan Kimathi. He would like to thank his family for their support. Jürgen is a member of the Catalyst Theatre Ensemble at Towson.

Sarah and Leah Donnenberg (Shpritze and Bielke) are rising 8th grade students at Lock Raven Academy. They are happy to return to Cockpit in their tenth production. They have recently appeared in Anything Goes at Dundalk Community Theatre and are pleased to be working with this wonderful cast. They are especially happy to be working with Mr. Susong again , having appeared on stage with him during the National Tour of The Sound of Music.


Rodney Bonds (Lazar Wolf) is the Chairman of the Baltimore Playwrights Festival as well as having acted and directed in many of the theaters around town. He will be directing the BPF play "Memorial Day" later this summer at the Audrey Herman Spotlighters Theatre.

Sheila Myers (Yente) returns to Cockpit after appearing in The Man Who Came To Dinner and Oliver! Local audiences will recognize her from Inherit the Wind at Vagabond and The Cemetery Club & Lend Me A Tenor at DCT.

S. Lee Lewis (Production Stage Manager) is a Towson University junior, was last seen on stage as Valére in The Miser on the Towson University Mainstage. He has worked with Mr. Susong prior to this project on Lindbergh Baby Kidnapped (Assistant Director/Dramaturg), and The Pajama Game (Pop). Lee spent the last summer directing for Church Hill Theatre, where he directed Annie with the Green Room Gang and fumbled into directing a production of Gypsy. Past performance credits include Our Country's Good (Rev. Johnson), Brigadoon (Charlie) and Into the Woods (Baker).

Jayne Murphy (CO-Choreographer) has been lucky enough this season to be doing her two favorite activities. After teaching movement/dance to the wonderful Fiddler cast, Jayne will debut on the Cockpit stage as Philia in A Funny Thing Happened on the Way To The Forum. Past roles include Babe in Pajama Game (Towson University, directed by Mr. Susong), and Grace in Annie. Jayne will receive her BS degree in Theatre Arts from Towson University this fall.

Douglas Brandt Byerly (Musical Director/Conductor) is the coordinator of Music at Anne Arundel Community College where he directs the concert choir and vocal program. Mr Byerly is also the Music Director of the Westminster Choral Arts Society and St. John the Evangelist Church in Hydes, MD. He has directed, produced, and performed in over 75 musicals, opera, and dramatic productions throughout the Mid-Atlantic region, as well as with the Michigan Opera Theatre and the Barr Theatre (August, Michigan). His greatest productions to date are his two beautiful children, Adam and Emma, whom he shares the credit with his darling and supportive wife, Christine. Doug is a graduate of Western Michigan University (B.M. Vocal Performance/ Music Education) and the Peabody Conservatory of Music of the John Hopkins University (M.M. Choral Conducting/Music Education).

Scott Susong (Director/ CO-Choreogrpher) is the Artistic Director of Curtain Call Productions, LLC, which recently CO-produced the world premiere of Lindbergh Baby Kidnapped; a new musical, at Baltimore's Theatre Project. After relocating to Baltimore in the fall of 1998 from New York City, Mr. Susong made his local directing debut with his new version of the classic American musical, The Pajama Game, on the Towson University Mainstage. He has acted, directed and designed for theatre throughout the United States, Mexico, Canada, and Southeast Asia. Among Mr. Susong's favorite directing and design credits are Stage Door, Lindbergh Baby Kidnapped, The World Goes 'Round, Antigone, Cabaret, and Rivkala's Ring. Mr. Susong's performance background embraces professional acting in more than 50 plays & musicals. Most recently he played Rolf in the 1996-97 international tour of The Sound of Music, starring Marie Osmond. It was featured as part of the 100 Days of Wonder as Hong Kong returned to Chinese sovereignty. He holds a B.A. in Theatre from the University of Texas at El Paso (acting emphasis), and is currently finishing an M.F.A. in Theatre at Towson University (directing and design emphasis). Mr. Susong was a member of the staff for the January 2000 ITI/TCG International Conference for Theatre Makers & Trainers: International Origins for New Theatre Practice: keynote, Anne Bogart and a participant in the September 2000 West Coast Musical Theatre Conference: keynote, Julie Taymor. He is a 2000 recipient of the Towson Graduate Student Association Award and is currently teaching Musical Theatre Performance in the undergraduate program at Towson University and serving as the Director of Upper School Theatre at the Roland Park Country School. Much love to my wife, Cristen and son, Elijah.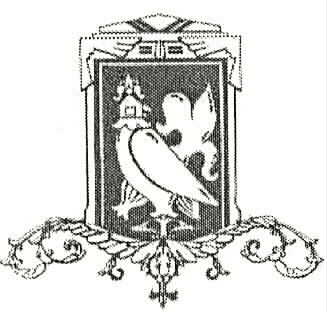 The NEW Cockpit in Court